Where Can I Serve?
Jesus told us, his disciples, to make disciples of all nations. One of the most important values of Ladner Gospel Assembly is our mission to the world. It begins in our own community, and spreads overseas to every nation. Ladner Gospel Assembly members are involved in a variety of ministries.
If you would like to volunteer or know more about our events contact our leaders:
Marie & Ray Webber: 604-946-9179
Sunday School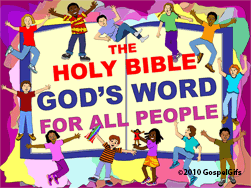 What's in the Bible? is a new DVD series from VeggieTales® creator Phil Vischer designed to walk kids and families through the entire Bible and inspire them to want to know more about God. The complete old testament: DVDs 1-9 (Genesis – Malachi). This theologically sound series combines lighthearted fun and songs with sound teaching to make it very kid-friendly.