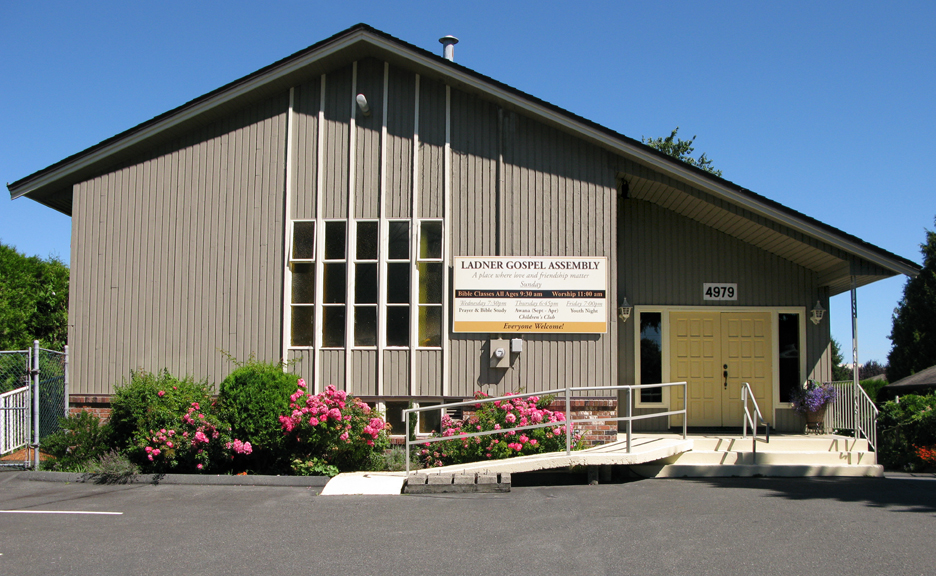 Ladner Gospel Assembly is a fellowship of believers coming together to declare the glory of the Lord and celebrate Jesus as King. We study the Word of God, practice what we learn and in the process grow together. Our prayer is that you would be blessed and strengthened by the power of Jesus Christ and that you will live a life of abundance in fellowship, joy and liberty. May God richly bless you!
Covid-19 Update:
"Live Sunday services will begin again on Sunday, July 5th, 2020 under applicable BC health and safety guidelines". However, other events will for now remain online. If you need further information on this topic, please visit our Contact page and we will reply to your inquiry.
Every Sunday
9:00 AM – Bible Study for adults downstairs
10:00 AM – Friendship and refreshments downstairs
10:30 AM – Praise and worship, Communion and teaching for children and adults
We enjoy singing contemporary and traditional hymns!
Every Wednesday – online via Zoom meeting
7:30 PM – Music, Bible study, prayer and praise